Boxing & Kick Boxing Program
The Boxing Fitness or Kick Boxing One-on-One Program prepares the client to compete at the highest level through one-hour training sessions, two to three days a week. All our clients practice skills and strength training, conditioning drills, running and much more.
---
Fight Fit Program (Kick Boxing & Boxing)
This session is designed to develop Kick Boxing, boxing skills and fitness levels. These sessions have been designed for small group and One-on-one training sessions, focusing on all aspects of kickboxing, boxing drills and techniques. These sessions incorporate pad work technique, strength and explosive exercises. Sessions are tailored to meet fitness levels of males and females of any age.
---
Boxing Fitness
Girls, this one is especially for you!!! Sessions are aimed to reduce fat and tightening up your Thighs, Bum and Tum. Sessions include Boxing conditioning, cardio and specialised resistance exercises to target those problem areas. This session is designed so you can slip away at lunchtime for a quick 45-minute workout. High intensity interval training using boxing coordination, cardio and resistance training is designed to achieve a maximum results in the shortest time possible.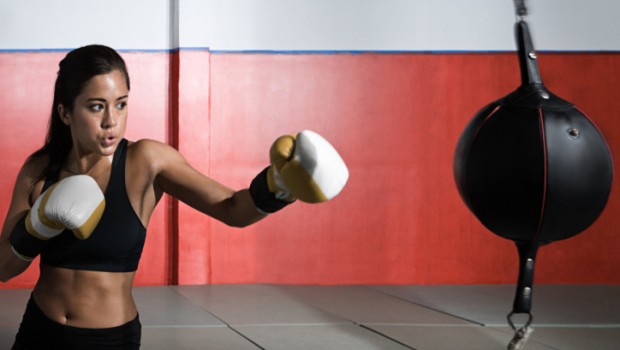 ---
Self Defense Courses
Made for Security Guards and for all who like to learn a self-defence techniques. Combination of Martial Arts is the act of defending you, someone's property or the well being of anther from physical harm. I'm using a combination of martial arts technique form Jiu Jitsu/Hapkido /Judo, MIlitaru Empty Hand /Krav Maga /Street Fight combos). My courses are part-theory during which I teach students how to reduce the risk of becoming involved in any violent incident. I teach techniques which you can use to defend yourselves when your personal safety is at risk. The physical intervention techniques taught throughout this course are designed purely to allow you to escape from a violent situation, whilst keeping within the law. The short course frame is 15 hours. Our course is suitable for both men and women.
DON'T SIT, GET FIT!! WANT TO BE SLIM??
GET IN THE BODY POWERS GYM…!!!!